I can't believe this is my third Christmas in NYC. NYC is my favorite city in the country. This is why I worked so hard for the opportunity to move up here. NYC becomes more magical during the holiday season. The city does a great job representing all the cultures and their holiday seasons and that's one of the amazing parts of NYC is all the different cultures I've learned about.
Christmas is my favorite time of the year, so of course I take advantage of all that the city has to offer during the Christmas season. When people think of Christmas time in NYC they automatically think of Rockefeller Center with the Christmas tree and Sak's fifth avenue. While these things are great, especially for first time in NYC during the holiday season, the city has so much more to offer. Below I've listed some of my favorite NYC Christmas activities and places to visit. I hope y'all get the chance to see them!
Christmas Trees
Lotte Palace Hotel
Bryant Park
Washington Square Park
Seaport District - not as well known, but great for photo opportunities as shown at the top picture
Windows 5th Avenue
Sak's - light show on the front of the store and frozen II themed windows
Bergdorf Goodman
Cartier
Tiffany & Co
Macy's - also has amazing decorations inside the store
Shows to Attend
Radio City Rockettes - it's said they do over 200 kicks in each show 😱
New York City Ballet Nutcracker - original Balanchine staging
A Christmas Carol - limited run on Broadway currently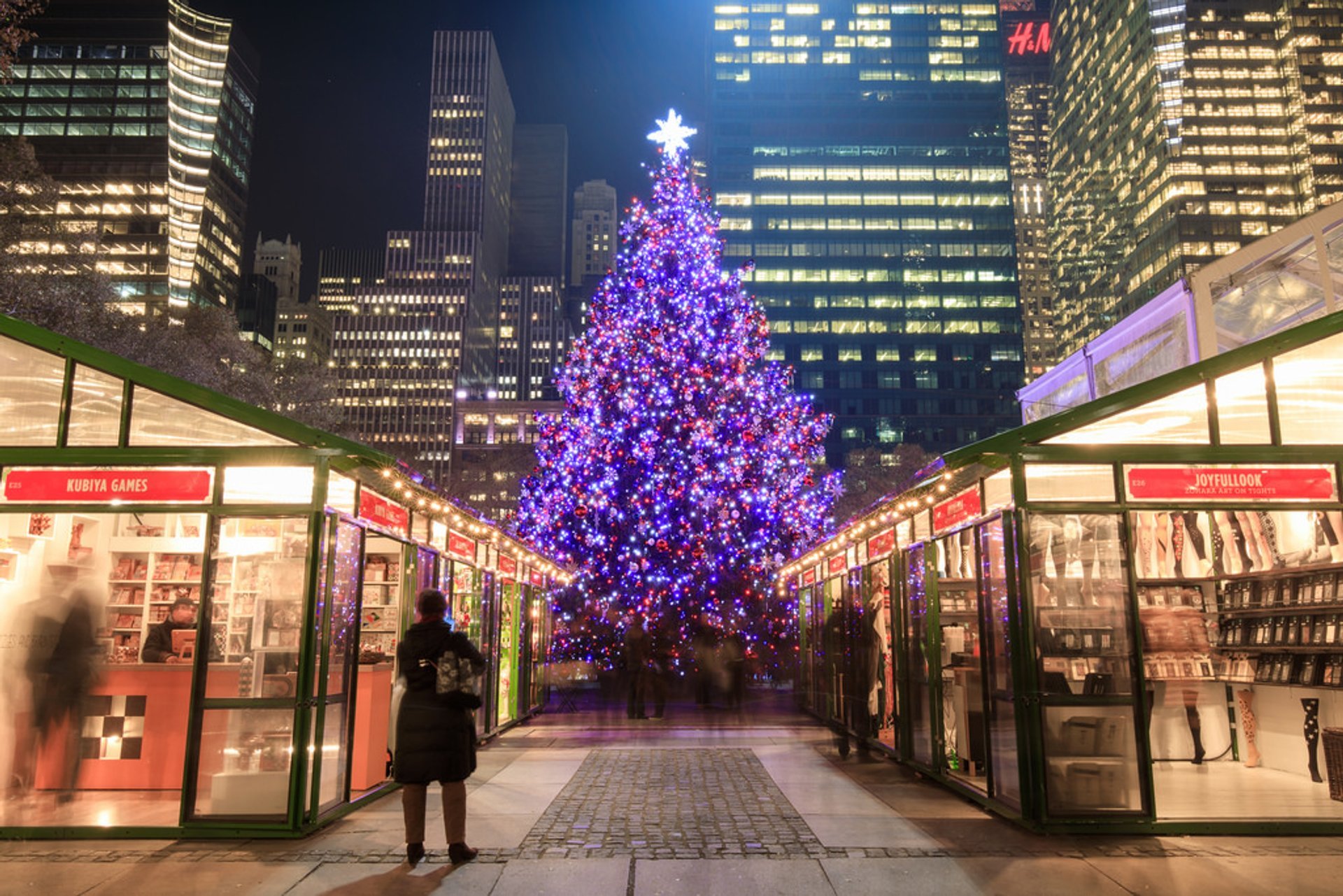 Winter Village Markets
Bryant Park - my personal favorite, I check it out every year and always walk away with a gift or item.
Columbus Circle Winter Market
Union Square Winter Market
Ice Skating
Bryant Park - free ice skating, $20 for shoes
Rockefeller Center - $25-$33 to skate, $13 for shoes
Brookfield Place - $15 to skate, $5 for shoes
Hotels with decor
The Peninsula
Plaza Hotel
Lotte Palace Hotel
The High Line Hotel
On Sundays, the New York City Transit Museum dispatches a 1930's vintage holiday train on the F line at certain times